DESPRE NOI
Agentie de creatie si productie publicitara
Good ideas paired with great visuals.
Koncept Advertising inseamna proiecte si actiuni curajoase. Inseamna relatii puternice cu partenerii nostri. Suntem atenţi la detalii. Misiunea noastra este de a transforma rezultatele clientilor intr-un succes public. Ne prefectionam continuu pentru a gasi conceptele care sa va puna in valoare atuurile celor pentru care lucram. Drumul nostru este trasat de valorile pe care ni le-am asumat cand am pornit pe aceasta cale. Suntem flexibili cu clientii nostri, urmarind sa implementam cu succes fiecare actiune ce o intreprindem. Iar toate astea le facem masurand aceleasi standarde, de la inceput, pastrand calitatea, lucrand bine, impreuna, in echipa.
BRANDING

CREATIE

Photoshop, Ilustrator, Corel, 3D Studio Max, Flash

FOTOGRAFIE

foto de produs, de eveniment

PRODUCTIE PUBLICITARA

standuri expo, litere volumetrice, casete luminoase, colantari auto
OUR SERVICES
We are client and agency. We are useful to one another if we succeed in communicating. We just have to open our eyes and find out our needs. We dare!
BRANDING
Research & Analysis Strategy and Positioning Brand Architecture Naming Brand Book Brand Communication Visual identity
GRAPHIC DESIGN
Corporate Identity, Digital Design, Print design, Web design, Copywriting, 3D Design and rendering, Video Design
ONLINE MARKETING
Strategy and Planning, Social Media Comunication, Blogging, Content Creation, Email Marketing, Online Advertising (Facebook Advertising, Google AdWords, Video Advertising, Remarketing, Direct Advertising, SEO
WEB DEVELOPMENT
Website Architecture, Programing, Wordpress Customisation, CMS, Mobile Friendly, SEO Optimisation, Blogging integration
ADVERTISING PRODUCTION
Digital Printing, Offset Printing, Large Format Prints, Exhibition Stands, Car Branding, Light Boxes, Volumetric Letters, Metal Structures, Personalized Promotional Gifts
VIDEO/PHOTO
product photo, aerial photography, virtual tour, presentation video, aerial video
K - TEAM
JOB OPENINGS: PPC Specialist
Raul Goadă
managing director
Ioana Maier
strategy planner
Catalina Bozdoc
project manager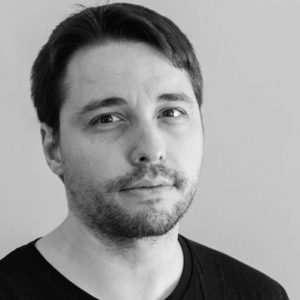 Cosmin Raul Calin
graphic designer
Bogdan Gavrila
art director
Bogdan Gavrila
Paul Stefan
web designer / developer
Limbaje: html, css, javascript, php, mysql. CMS: wordpress, joomla, prestashop
Vrei sa te alaturi echipei ?
CONTACT
Va stam la dispozitie pe mail, telefon, si personal
NEWS
RECENT PROJECTS, JOB OPENINGS, ABOUT US
Hiring Project Manager / Account Manager  New Business Developer Advertising project manager work within advertising agencies, acting as a link between our clients and the agency. They are responsible for the coordination of advertising campaigns and therefore communicating clearly to all those involved. They must understand their clients' needs and objectives and liaise closely with[…]
Marketing Plan The concept of a marketing plan outlines all the important pieces needed to successfully and consistently market your business. A marketing plan does not have to be lengthy or complicated. Creating a simple marketing plan is something every small business should have to guide your efforts and keep you focused on your goals.[…]
Previous
Next